In my years of travelling, I've found that city passes or time limited passes have rarely given me the value that I thought I would get. Here's a three tales from my experience using passes in Europe
Helsinki Card :
For instance, on my last trip to Helsinki, Finland … I bought the "Helsinki Card" thinking that I would see a whole bunch of museums and get into places for free. Indeed, you can use the pass to get in places for free … but it's almost impossible to get your money's worth in a weekend.  See my overall thoughts here.
Milan Pass:
My pass was sponsored by "Milan loves you". In theory, this pass should have been awesome … but with the 48 hr time lime, it's almost impossible to get the proper use from it … especially at € 69. The pass promises valuable coupons of 

€ 300

as well as free use of the transit/metro system for this 48 hr span … but I found that I didn't want to use the subway as it added tons of extra time to my journey in between places and for my 48 hours, I spent the vast majority of the time enjoying my walks along the narrow streets.
Paris Pass:
I had a two day pass sponsored by Eurail for a quick 72 hr trip to Paris. In the "City of Lights", prices are pretty expensive … in fact, they're damn expensive. This being said … it's Paris – need I say more. Paris is worth it, just to say that you've been there. Using a 48 hr Paris Pass for € 117 seems completely ridiculous, especially as you'll use the Metro no more than 6 times in 48 hrs. In fact, to break even for the value from the pass, you'll have to see 15 museums, 3 galleries, 3 monuments, ride the Metro 6 times and take the hop on/off bus tour. I thought this wasn't really a good deal … I'm glad I didn't pay for it.
In 2013, I attended my first TBEX and I loved meeting all the travel media and providers. I also happened to meet up with Guy Theriault and Natalie Fay of Parks Canada. to say it was eye opening would be an understatement. They spent about 20 minutes with us describing all the awesome programs and facilities that Parks Canada had for the regular and professional traveller. It was definitely the best meeting I had at TBEX and it wasn't even an officially scheduled meeting!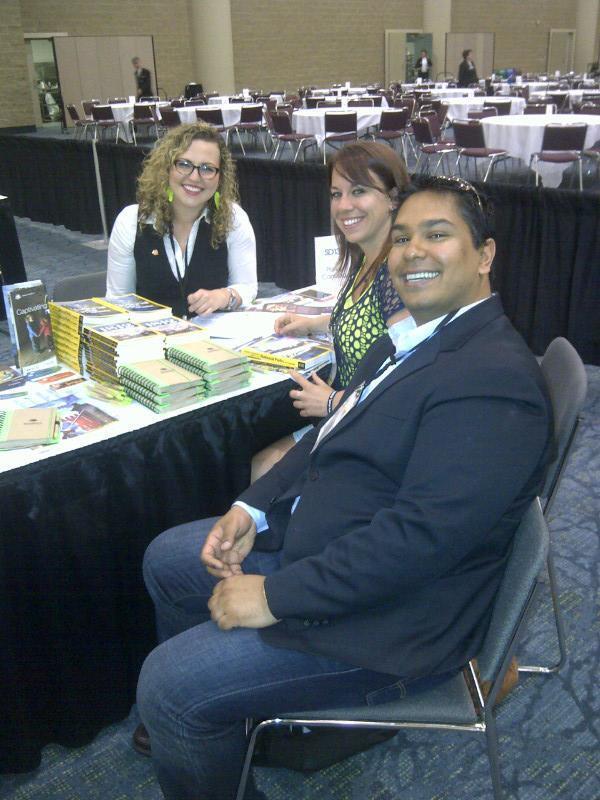 They also provided me with my first Parks Canada discovery pass. Fast forward another year and another discovery pass and I have to say that this is definitely the best valued pass I've ever used.
In Prince Edward Island, there is a lot of camping and beaches that you can visit. The PEI provincial parks are free to visit and are definitely some of the best parks I've visited in Canada. The national parks do required an entrance fee and with your Parks Canada discovery pass you'll have complimentary entry for the following places
Port-la-Joye—Fort Amherst National Historic Site of Canada
Over the course of 6 weeks, we had a total 6 visits to Parks Canada sites. I tallied the math over the 6 weeks and this is what I came up with
Visit to Green Gables Heritage place for 4 people = $35.20
Visit to Dalvay-by-the-Sea National Historic Site for 4 people = $35.20
Visit to the Province House National Historic Site for 4 people = $15.80
Another visit to Green Gables Heritage place for 4 people = $35.20
Scenic drive from (Cavendish-Brackley-Dalvay) for 4 people = $15.80
Another scenic drive from (Cavendish-Brackley-Dalvay) for 4 people = $15.80
All for a total cost of 153$ while the Discovery Pass costs $136.40 … this isn't a huge savings upfront but keep in mind that I got my value from the pass over a leisurely 6 weeks.
So if you're coming to PEI in the near future for a week, then I would suggest that you pick up a Discovery Pass. It wonderful to have and will save you money in the long run. If you have kids and you live in Canada … then I think it's a must have, since you're going to be visiting a park or three over the year and here's another list as to why it makes sense.
Enjoy unlimited opportunities to experience nearly 100 places that charge entry fees for a full year! Remember that other great places administered by Parks Canada are available with no entry charge!
Provides faster entry and greater convenience;
Makes a great gift idea. By purchasing the Parks Canada Discovery Pass, you are giving someone endless opportunities to experience Canada at its best for a whole year. A special gift folder, only available when you buy online, allows you to personally dedicate the gift that never stops giving;
Can pay for itself in as little as seven days compared to purchasing day passes;
Valid for 12 full months from the date of purchase;
Your fees stay with Canada's National Historic Sites, National Marine Conservation Areas and National Parks to help us maintain the places you love.
So do your travelling self a favor and pick up a Discovery Pass today!!